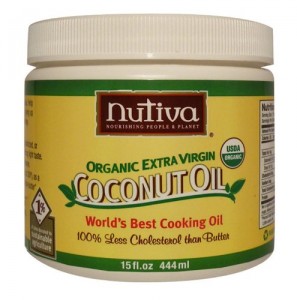 An Oil Pulling question that comes up a lot is, What is the best oil for oil pulling? To answer that question I would have to say that the best oil for oil pulling is whatever oil works best for you!
The three most common oils that are used to pull oil include sesame oil, sunflower oil, and coconut oil. You do not want use an olive oil or peanut oil as they have no know benefit. Sesame Oil has been know as the most popular and most widely used, however, coconut oil has been working up in the rank and is starting to become more popular.
The first oil that I tried was coconut oil. I choose this because it was recommended to me and I love coconut. Coconut oil just seemed more appealing swishing in my mouth than a sesame or sunflower oil. Coconut oil seemed more natural as well.
No matter which oil you decide to choose first, you should make sure that it is all natural or organic. Most of the time you are not going to find the at your local big chain grocery store like Cub Foods. You will need to go to a grocery store that sells organic foods. I decided to buy organic coconut oil online. I bought Nutiva Organic Extra Virgin Coconut Oil, 15-Ounce Tubs (Pack of 2) from Amazon because it had almost 5 stars with over 417 reviews and I prefer to shop online more than I like going to the store. If you decide you would like to try sesame oil then I would recommend Kevala Organic Sesame Oil. Now if you want to try sunflower oil than you should give Flora Sunflower Oil Certified Organic a try.
I did however go to my local Whole Foods and was able to find organic sesame oil. I am sure that they probably had organic sunflower oil as well but I was not looking for it. If you have an organic grocery store close to you stop on by and choose an oil to try. Most of the time they are going to cost under $12 for a bottle so they are very cheap. If you don't like the taste of them you can still use them for cooking!
Once you decide on the oil you think you may like you may also have to experiment with different lengths of time. Oil Pulling is not an instant cure. You may notice results after your first try but again it depends on the person. You may need to do it for multiple days before you see results or you may need to change how long you pull oil in each session. Typically you should be swishing the oil in your mouth for 15-20 minutes.